Easy Link Building with Your Competitors' 404 Errors
My name is Fabio Ricotta, I'm the Co-Founder of MestreSEO, a Brazilian SEO Company, and I was invited by Garrett French to write some guest posts for you. For many years I've been working with SEO and most of the time focused on Link Building. Year after year I realized that some opportunities are so subtle that you need to pay special attention to some very small details.
One of the things I spotted as an opportunity in those small details is when a page stops working, I mean, when a page is not available anymore, resulting in the famous "404 error". For example, one of the most common problems that results in 404 errors is when a product is not available anymore. Another simple example is when you remove an old blog post. In both cases, those pages can be pointed as a resource by anyone on the Internet, acquiring more and more link juice.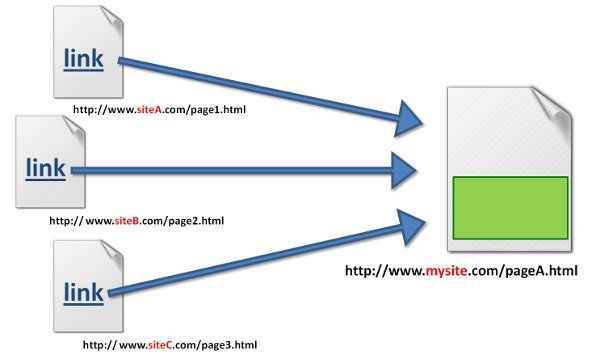 The problem we can see here is that you have some amount of link juice passed to a 404 page, that is not going to help your website.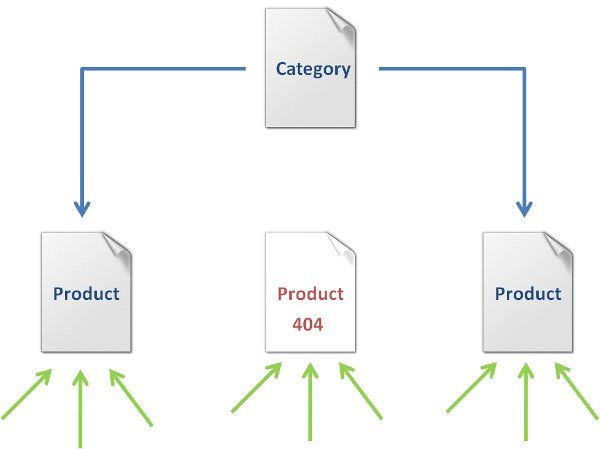 Using this approach to link building, my focus is not your website, but your competitors. Sometimes you make mistakes, but most of times your competitors make more mistakes than you, and often you can find some little amount of link juice passing to their 404 pages.
Based on this idea I'll show you how to investigate your competitors to find opportunities on their 404 pages.
Identifying Competitors
When we talk about competitors most of website owners have a list of who he/she thinks that are his/her competitors. But most of the cases they forget or don't know all of their SERP competitors. In order to find the most popular competitors you can use a simple Ontolo tool called SERP Dominator. This tool will show you the competitors that appears most frequently in the search engine results pages based on a pre-configured keyword list.
You just need to set up the tool with your top keywords and then wait for the result.
After processing all the Google result pages, you will be able to see a list of websites that frequently appear in results pages, as following:
Now you have a big list of all your competitors ordered by those who show up the most in Google's result pages.
Identifying Opportunities
After researching for competitors, the next step is to analyze their pages looking for 404 errors. For this task, we are going to use the Open Site Explorer (OSE) under the tab "Top Pages", where you can find the list of top linked pages from a website and their HTTP Status Code.
The interesting thing here is that OSE already order the results based on number of linking root domains, so we already have a clue on which pages are receiving the highest amount of link juice.
The next step is to export this data to Excel. You can simply do it by exporting it to CSV, and then you go to Excel and import that CSV.
After that, exclude the first 6 rows because they are only comments. Next you should apply the "Auto Filter" to your first row. Now we can create text filters for each column.
Go to the HTTP Status column, click on the down arrow (as seen above) and unchecked everything but the 404 item. By doing this step you will get only the URLs that returns 404 codes. That's what we were looking for.
Transforming Opportunities in Links
After creating your "error" lists it is time to start link begging. As Garrett pointed before, link begging refers to asking webmasters to link to you.
Analyzing Why Someone Linked to That URL
After identifying an opportunity (a competitor's error page with link juice) the next step is figure out what that specific URL was providing to users. For this task we can use Web Archive, a well known tool to find old versions of a URL.
After clicking the "Take me Back" button, you will see a list of old versions for that URL. You just need to find one that shows the old content. Try to begin by the most recent versions.
Creating Your Linkable Asset
My first approach after discovering what the URL was providing to users is to understand how I can use that content. You have two ways to continue, but both are based on a thought: "how much can I copy from this content?".
The first thing you should use is Copyscape. Check if someone else is already providing that specific old content. If no one else is, you have a good opportunity to provide something unique that does not exist.
Next create unique content based on the original content. I am not telling you to reproduce the content; instead I am telling you to reproduce the idea, the concept behind the content.
Finding Contact Information
For a good link begging process we need to find contact information (email, contact page, twitter account, etc) in order to transform our opportunity into a link. For this task I really suggest you following these steps:
Look for a contact page, sometimes you can easily find it in the website header or footer;
Check the source code, sometimes webmasters leave a footprint by telling who is the website author and their emails;
Check the website footer, looking for the company telephone;
Search for site:www.website.com intext:"contact", sometimes it returns a page with the company email.
These are the main steps you can follow. You can create your own checklist to find webmasters contact information.
The Conversation
When we do this kind of link building strategy the contact approach is almost a standard. You should inform the webmaster that the page he is still linking to is not available anymore and he can find the old content in a new URL (your URL).
You can also try some different approaches by telling a story in the email, talking about how you think the old content is valuable and because of that you reproduced it in your website.
Sometimes you can only point the problem (the broken link) and wait for the webmaster to reply to you by asking for a solution. You can really try anything here, but keep in mind that you should try to convince the webmaster in pointing the OLD link to your NEW URL.
Conclusions
This link building task may seem difficult and low-reward, but sometimes you can find important 404 errors that receive a lot of link juice and then transform that in links to you.
You should keep in mind that this process is recurring. You can repeat it every time SEOmoz refresh their Linkscape index and every time your competitors change their websites layout / architecture.
Hope you liked this post and see you next month!